AFTERSUN CREAM (NATURAL)
A delicate, nourishing and precious cream to nourish the skin and moisturize it after a day at the beach, lake or pool.
Delicate and emollient emulsion ideal for the treatment of reddened and sunburned skin.

PARABEN FREE - WITHOUT OIL - SILICON FREE - CRUELTY FREE
250 ml
100% secure payments
Estimated Shipping Costs
Shipping Costs
€12.09
Shipping Time
Europe and USA East 24h Other Country 48h
AFTERSUN CREAM-AFTERSUN MILK
A delicate, nourishing and precious cream to nourish the skin and moisturize it after a day at the beach, lake or pool or in any case after exposure to the sun's rays.
Delicate and emollient emulsion ideal for treating the skin reddened and sunburned.

The DESYLAB aftersun has been formulated with high quality and natural plant extracts: Aloe extract as a protective and anti-reddening and Almond vegetal oil and Rice with emollient and protective action.
Enriched with a fine selection of vegetable oils with marked anti-oxidant, emollient and regenerating properties, to give relief to the skin stressed by the sun, wind and salt and make it soft and velvety.
Perfume of nature thanks to essential oils and leaves a fresh summer aroma on the skin.
BENEFITS
Emollient, nourishing and disarrosing action.
Moisturizing, antioxidant and invigorating cosmetic action.
After the application sensation of silky, toned and perfumed skin. Pleasant feeling of well-being.
RECOMMENDATIONS FOR USE
after cleansing, apply the product and gently massage until completely absorbed. Apply on surfaces exposed to the sun both in case of scalding and as normal after sun following exposure to the sun's rays.
WARNINGS
Store in a cool, dry place, keep out of reach of children, for external use only.

PARABEN FREE - PETROL FREE - SILICON FREE - CRUELTY FREE - VEGAN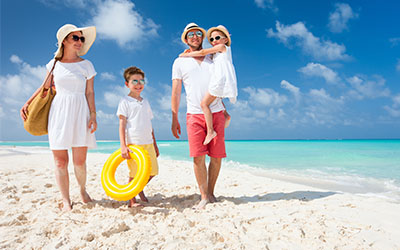 Almond
Prunus Amygdalus Dulcis (Sweet Almond) Oil, Prunus Amygdalus Dulcis (Sweet Almond) Kernel Oil Almond is the edible seed of the Almond tree, it produces a milk very energetic food rich in B1 and B2 vitamins, proteins and minerals. Used widely in cosmetics (the same Giuseppina Bonaparte used a large quantity of almond-based beauty products) due to its nourishing, elasticizing and emollient properties, almond oil, obtained from the cold pressure of the seed, is very well tolerated from sensitive and delicate skin. Thanks to their dermo-affinity, the proteins contained are similar to collagen. Creams, oils and milks are effective in the treatment of dry and reddened skin, fight skin aging, reduce itching (even in cases of exanthematous diseases) and accelerate the healing of dermatoses. Pure almond oil helps prevent stretch marks by penetrating the deeper layers of the skin where it releases its active ingredients. It is an excellent remedy for dull and brittle hair and is very useful for a deep cleansing of the skin of the face, eliminating the impurities accumulated during the day.
Shea butter
Hydrates, regenerates and protects the skin. Rich in vitamins A and D to revitalize, vitamin E for re-oxygenation and vitamin F for skin elasticity. Improves local capillary circulation and increases oxygenation to eliminate metabolic waste.
Antioxidant power. Protects against UV rays.
Aloe Vera
Aloe Barbadensis (Aloe) Leaf Juice Powder Aloe vera is a fleshy and succulent plant; derives from the Liliaceae family and can reach up to one meter in height. Aloe is mainly composed of Acemannan, a long-chain mucopolysaccharide with immunostimulant properties.
This macromolecule has possible antiviral properties and helps against gastrointestinal disorders. Aloe Vera leaves contain different ingredients depending on the part of the plant that will be used. Aloe gel corresponds to the watery part inside the leaves, Aloe latex is a bitter solution found under the skin of the leaves.

Aloe gel is the part used in cosmetic products. The pure aloe gel is useful to reduce itching, has a refreshing, anti-inflammatory and preserves cellular hydration.
It has a very low potential for irritation and therefore is not a problem for irritated and sensitive skin. Aloe allergies are extremely rare. Aloe vera also has a strong antioxidant effect. The gel stimulates the production of collagen, as well as having a certain effect against viruses, bacteria and fungi and is recommended for the treatment of acne.
Dry, irritated and sensitive skin benefits from the effect of this plant. Furthermore, Aloe Vera gel can be used for skin care with psoriasis, dermatitis, acne and sunburn.

Cosmetic properties:
Soothing on itching, refreshing and anti-inflammatory (for example on sunburn)
Preserves cellular hydration
Antioxidant, stimulates collagen production
Ideal for dry, irritated and sensitive skin
For sunburn treatment
Aqua, Ethylhexyl palmitate, Glyceryl stearate citrate, Cetyl alcohol, Glycerin, Oryza sativa bran oil, Prunus amygdalus dulcis oil, Butyrospermum parkii butter, Propanediol, Olus oil, Oryza sativa starch, Tocopheryl acetate, Hydrogenated vegetable oil, Candelilla cera, Ethylhexylglycerin, Xanthan gum, Sodium lactate, Sodium PCA, Fructose, Urea, Glycine, Sodium benzoate, Inositol, Lactic acid, Niacinamide, Phenoxyethanol, Parfum.